Our Process
Welcome to Southern Sugar Bakery! We are thankful you stopped by, and we'd love to share more about who we are and what we do. Start to finish, our special process for these beautiful cookies takes at least three days to complete, and we'll explain why below!
Our story: Angie Tucker and Christin Snyder began Southern Sugar Bakery in 2012. After operating as a licensed home-based bakery in North Carolina for three years, Angie and Christin opened Southern Sugar Bakery for full-time business in a commercial kitchen space. What began as a part-time hobby for these two former school counselors has now turned into a gourmet cookie bakery with an amazingly talented team.
Our process: If you're a first time customer, you have probably noticed that our calendar has specific dates to choose from for your order. This availability is based on our staffing and how many cookie orders we already have booked on our calendar. It's important to order as early as possible, because we tend to book up quickly, especially during holiday seasons!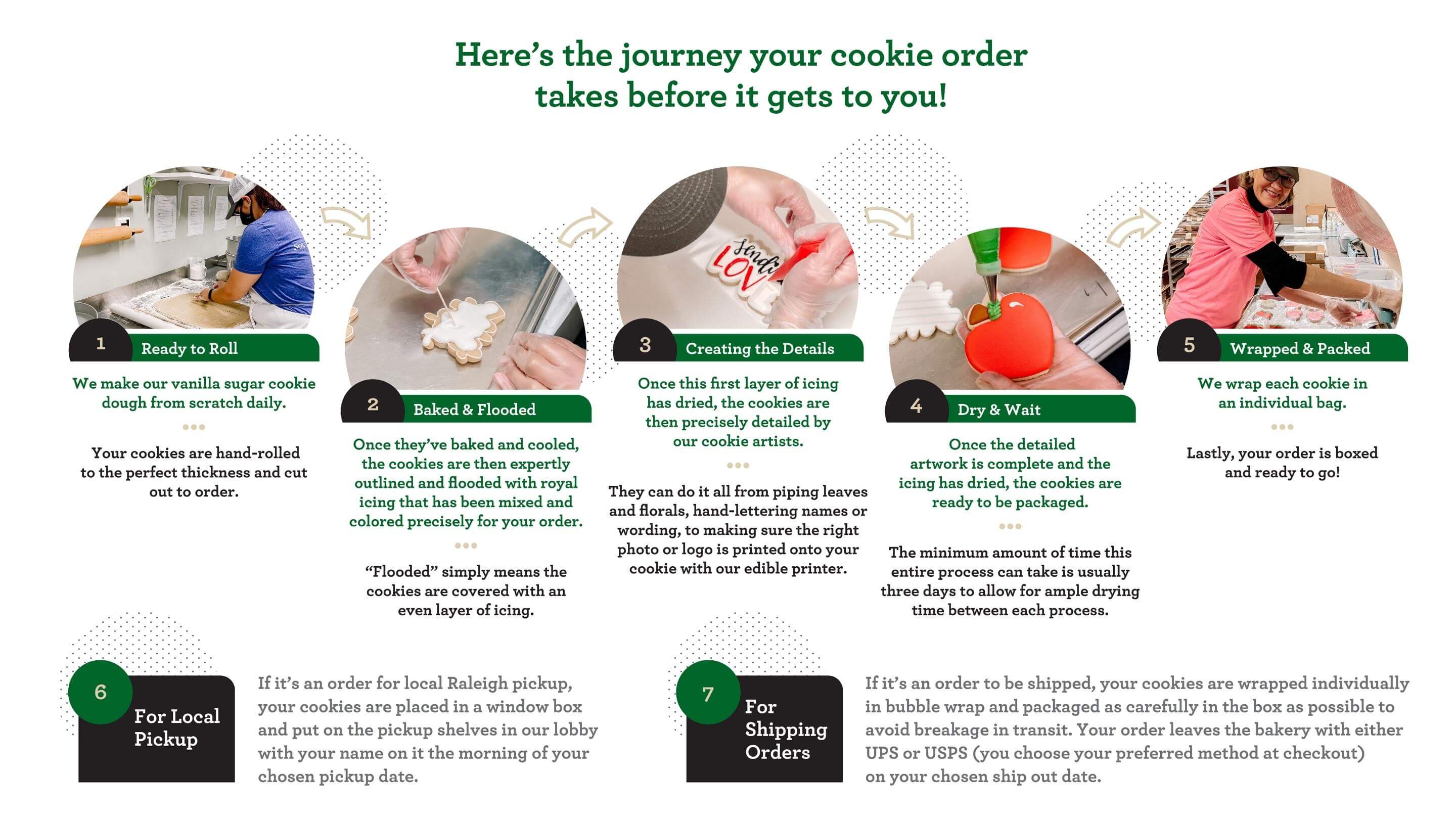 We are grateful for so many wonderful customers over the years and hope that your order exceeds your expectations. To us, a beautifully decorated cookie is only as good as it tastes, so we strive for our cookies to taste as good as they look!