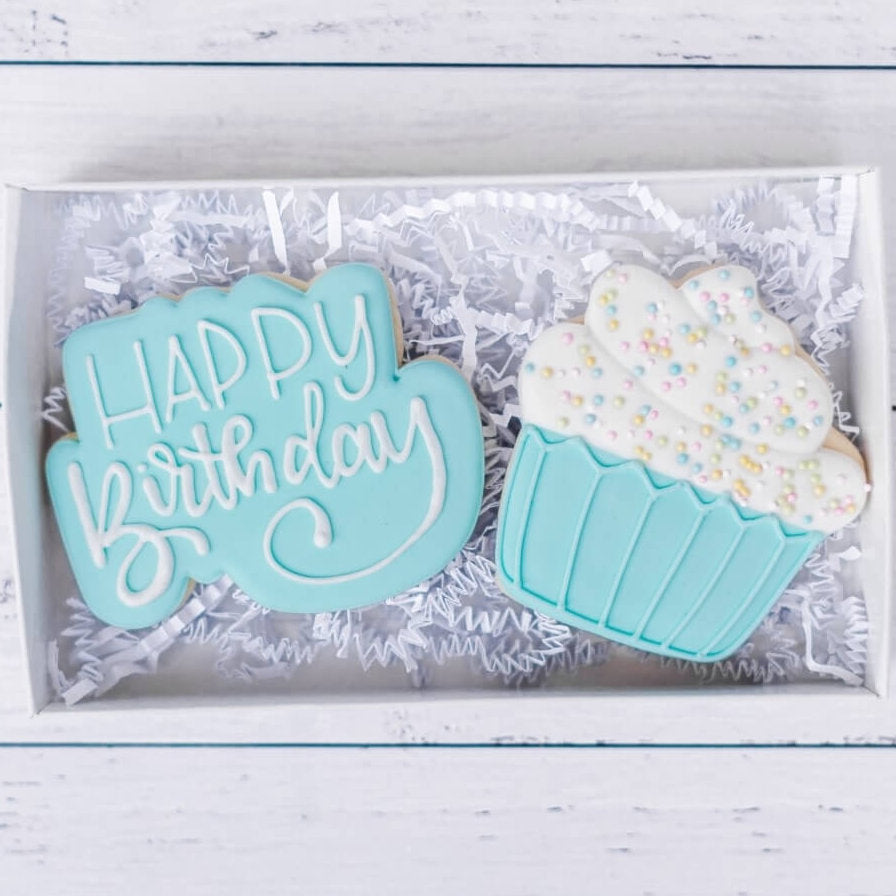 37 products
These adorable cookie pairs are perfect for every one of life's events. From wedding celebrations to get well wishes, we have all of your cookie needs covered! We can't think of a sweeter gift to give your loved ones.
Each of these cookie sets will come as pictured (two cookies in a small white window box, on a bed of white crinkle paper). We can ship these anywhere in the USA!
Custom photo cookies
Perfect for any occasion
Our custom photo cookies can turn one of your special photos into a beautiful edible creation for any type of celebration! These cookies are a delicious addition to any party and make amazing wedding favors or the perfect takeaways at a corporate event.
Begin Your Design